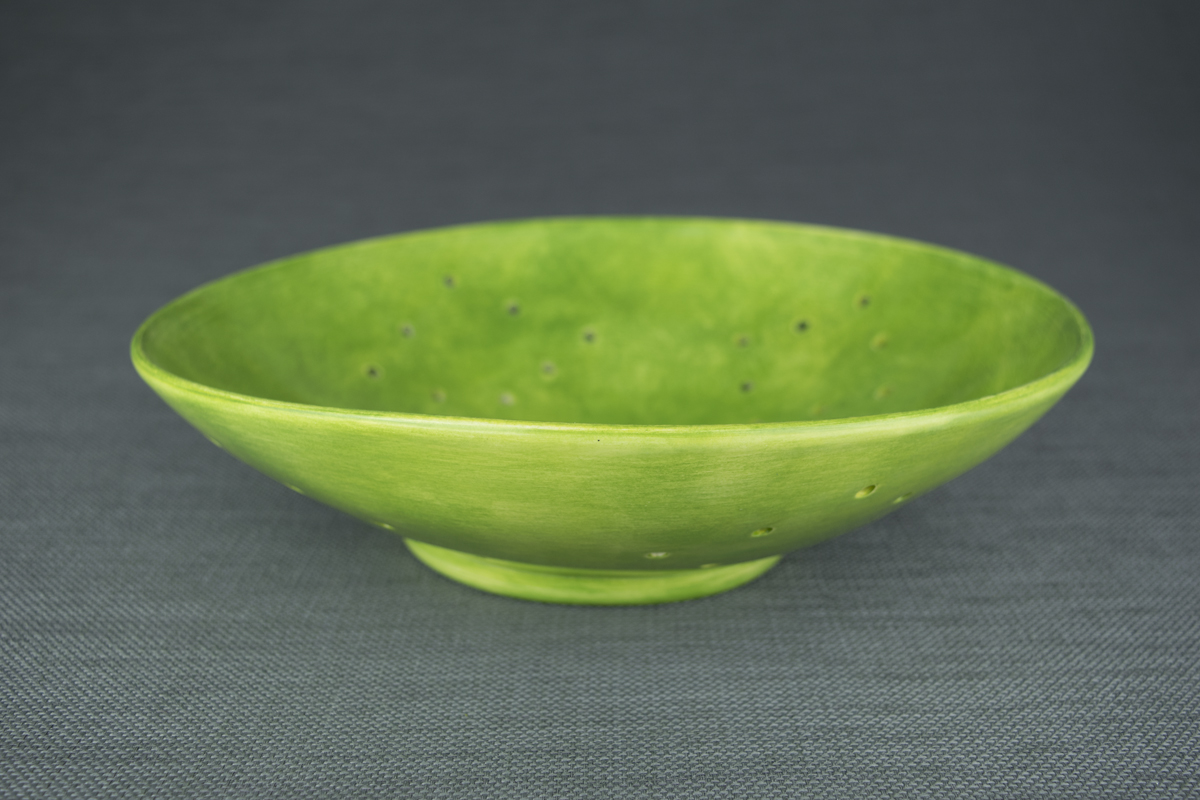 Large Colander
It all started one day when I went out to pick blackberries for breakfast pancakes….. now available in 3 sizes. I love using mine for herbs, fruit or veggies. Anything sitting out and looking so inviting tends to be eaten readily!
Dimensions (W x H) 10" x 3"
Ships in 7-10 days
IMPORTANT MESSAGE: If you are ordering multiple pieces the system may not accurately calculate shipping charges. If the calculated charge exceeds the actual charge you will receive a refund for the overage. Promise!